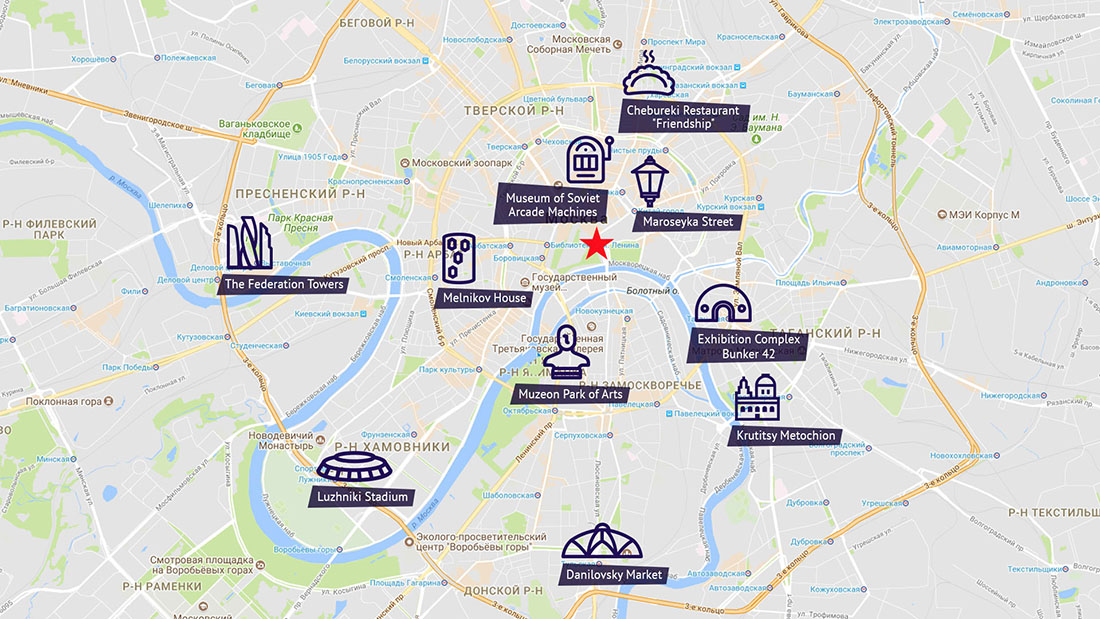 Друзья, этот пост будет полностью на английском языке! Не пугайтесь :)

Till the middle of July Moscow is one of the cities to host FIFA World Cup 2018 with hundreds of thousands of tourists from all over the world coming to see the games and the city. This publication is made for those who want to have a great time in Moscow, to see it to the full and not be limited with traditional tourist attractions like the Red Square and Arbat street because all guide books write about the same things.

Together with my friend, Alexandr Usoltsev, who is one of the top and most experienced tour guides in Moscow, we selected TOP 10 places you have to visit to see the best of Moscow.

You can also watch it in this video:

Subscribe



First and foremost, you should go to...



1. Federation Tower in Moscow City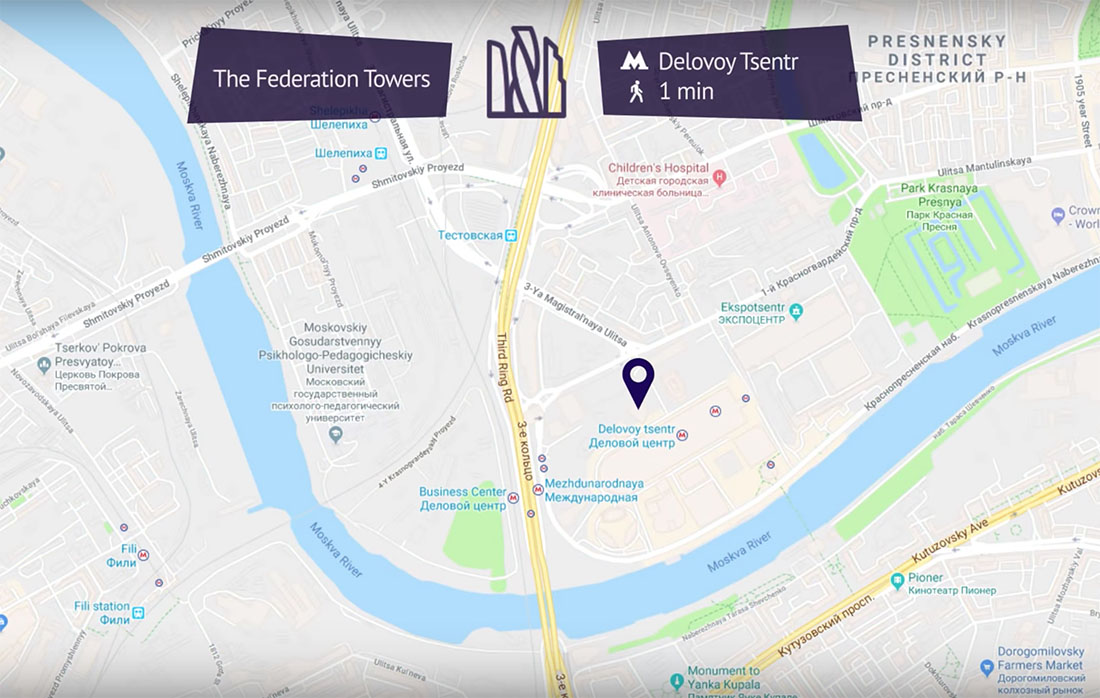 This viewpoint was opened just in late April on the 89th floor of the tower. It gives the best panoramic view of the city center. The panorama there is absolutely stunning. The tower is situated not far from the center and you will see everything from there from the old Kremlin wall to Stalin skyscrapers looking like toy houses from the height of 327 meters, the highest viewpoint in Europe, by the way.

Check their English website at pnr360.ru/en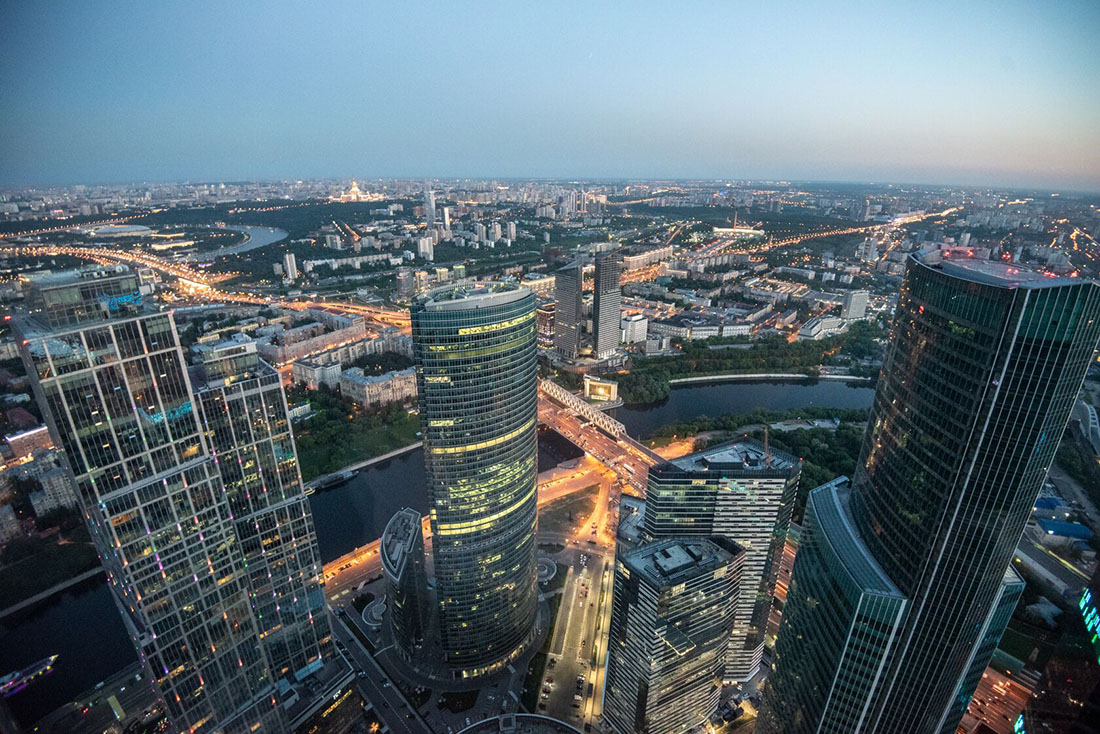 The old thing you should not miss is...



2. Krutitsy Metochion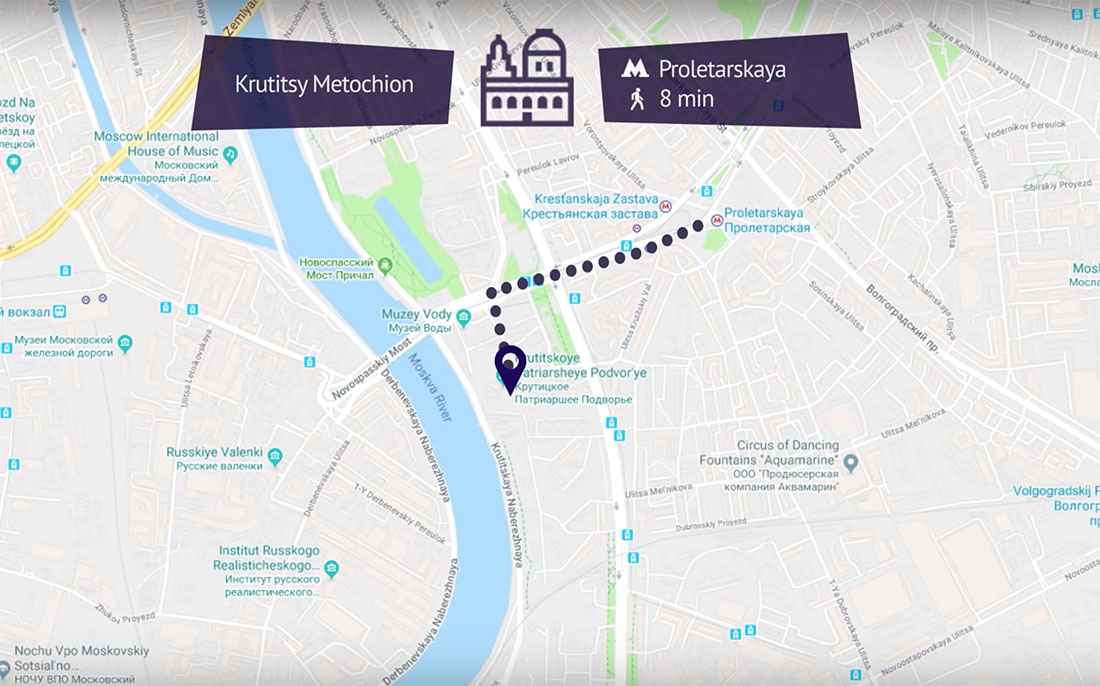 Situated not in the very center, but just 3 km away from the Kremlin next to Proletarskaya metro station (violet line) on the river bank, it really conveys the authentic spirit of old Moscow. The Metochion was constructed mainly in the 17th and 18th centuries and underwent a thorough restoration in the middle of the 20th century. You will feel the atmosphere of the 18th century immediately among an old church and chambers. A lot of movies are shot there as it is the perfect setting for the reconstruction of many historical events.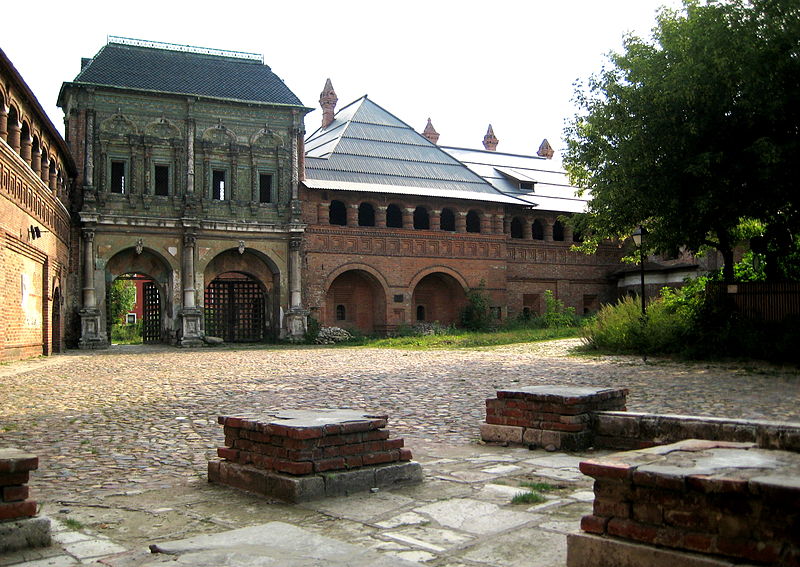 Of course the locals will advise you to visit Arbat street, and if you do, then in Krivoarbatsky lane do not miss...



3. Melnikov House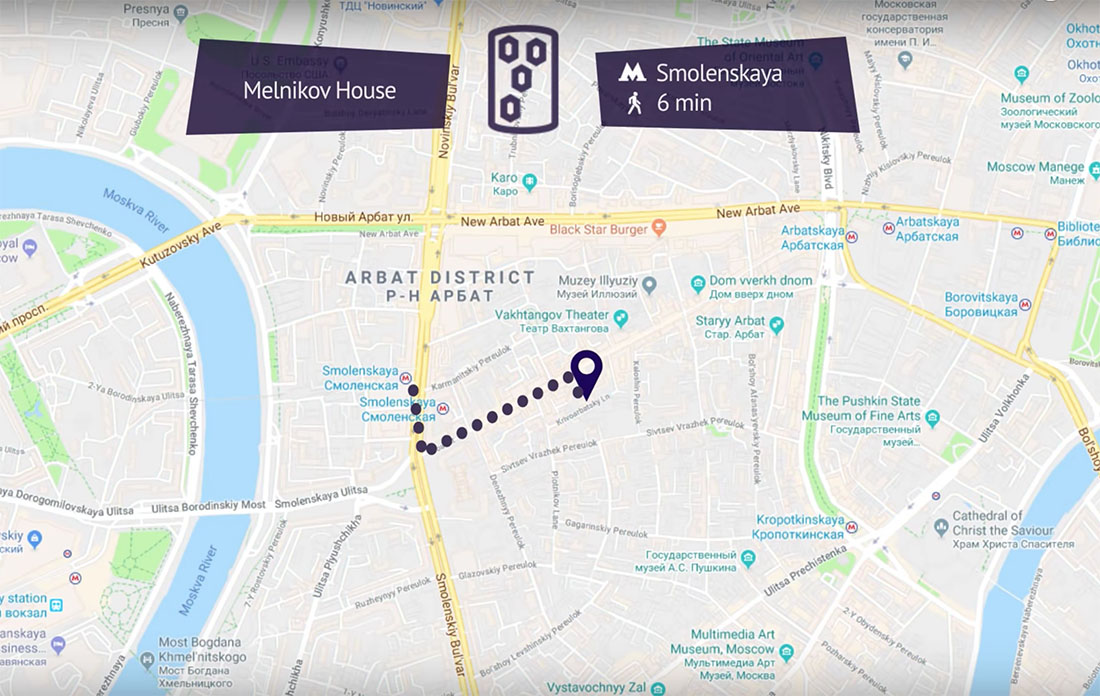 Konstantin Melnikov was extremely popular in the early Soviet years with his tremendously crazy avant-garde architecture. He was so influential that even in Soviet times, when everything private was nationalized, he was allowed to construct a house for himself in the late 1920s. He made a house like a beehive with lots of windows, a lot of sunlight inside, and actually lived there till 1974. He was sadly forgotten, but his heritage remains today. Now the house is a part of the national heritage and affiliated with Moscow Architecture Museum. It is a bit complicated to get inside as the access is limited, but you can see it around and wonder how it was possible to come up with the idea and construct such a thing almost a century ago.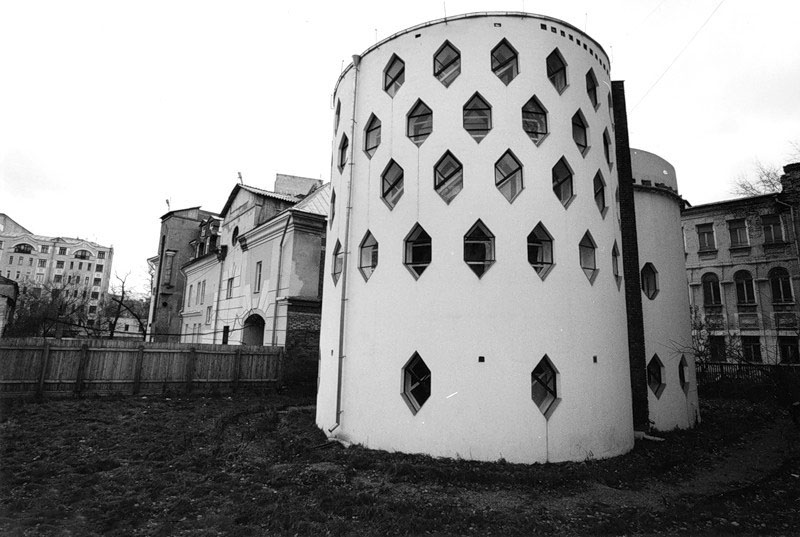 Wanna have some old-school Soviet fun? Then immediately go to...



4. Museum of Soviet Arcade Machines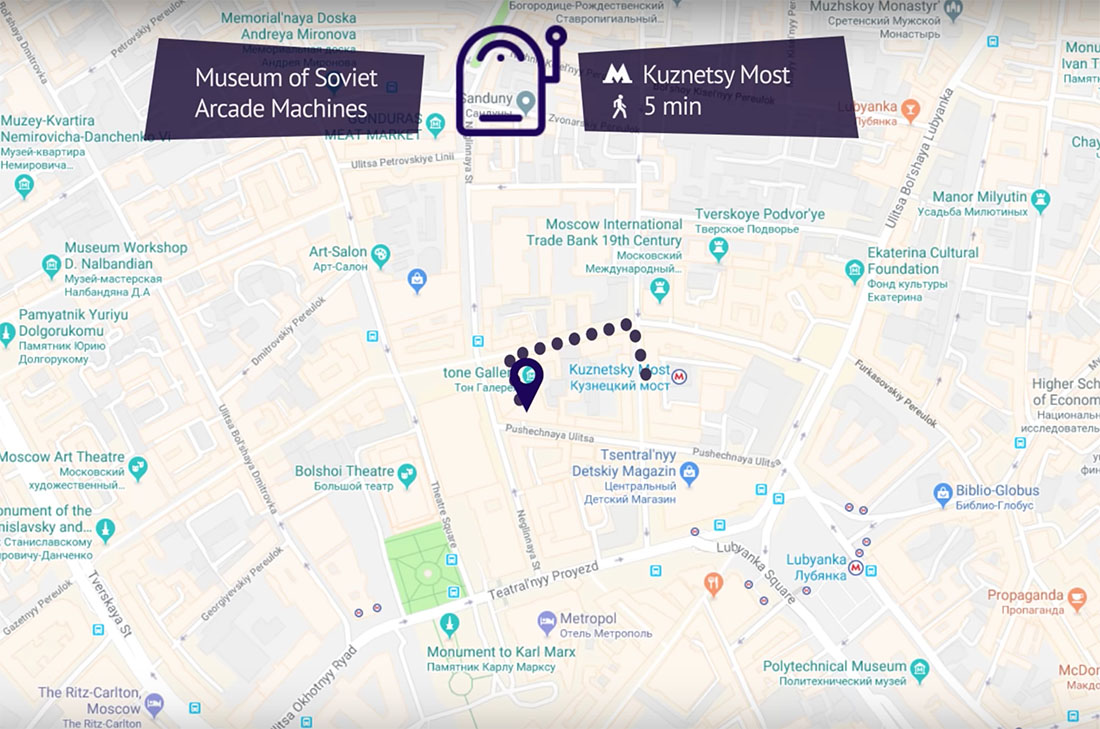 This museum looks more like an old-school game center. All arcade machines from 1960s, 1970s and 1980s are fully functional. You can get Soviet coins at the counter and enjoy any game you like. This is extremely popular even more among locals.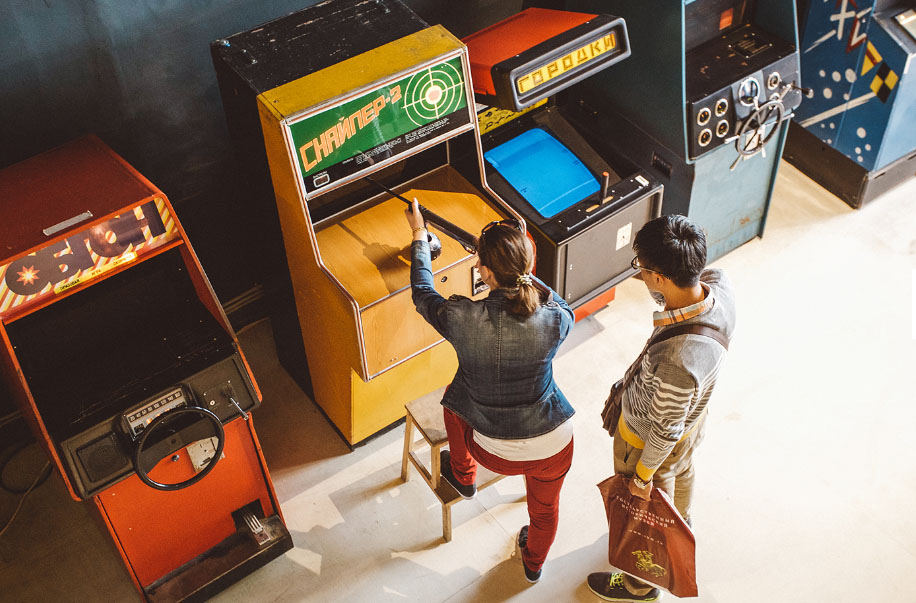 Of course, for lunch you will taste everything: vodka, pelmeny, bliny (Russian pancakes), but what you cannot miss is...



5. Cheburek cafe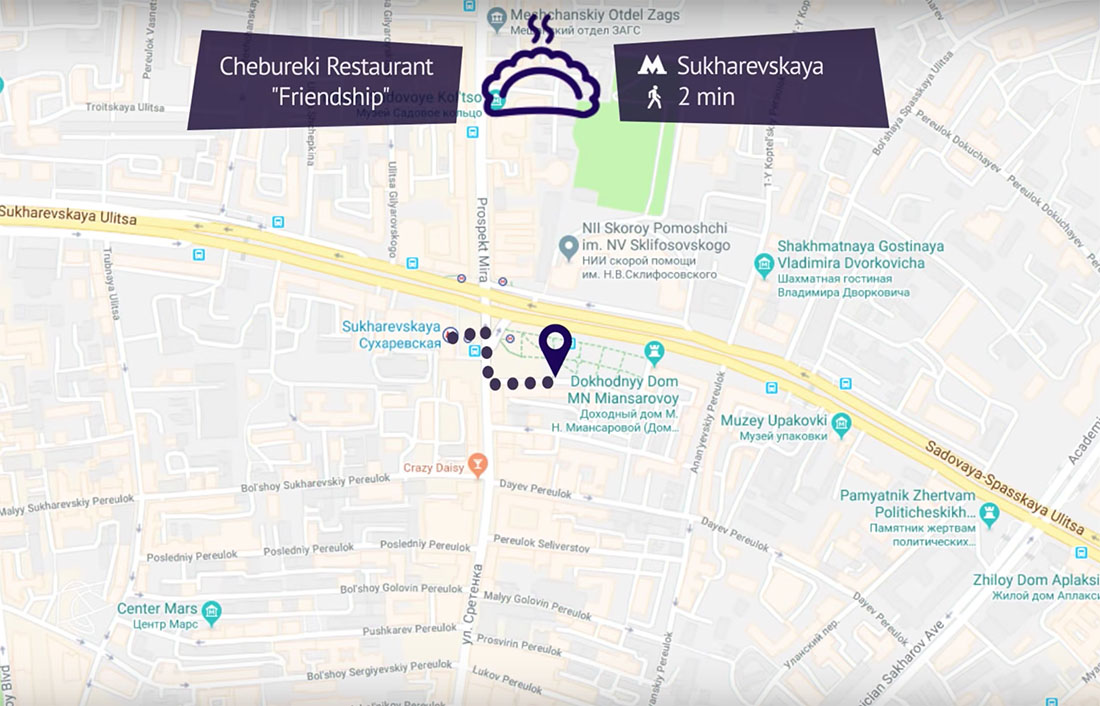 Originally a tatar meal, fried and oily piece of bread stuffed with meat which became very popular in Russia especially to consume with a little vodka and a good old glass of beer. One of the most old-school cheburek cafes is situated next to the Sukharevskaya metro station and is called Druzhba (Friendship). A Soviet-style pub, best to make local friends.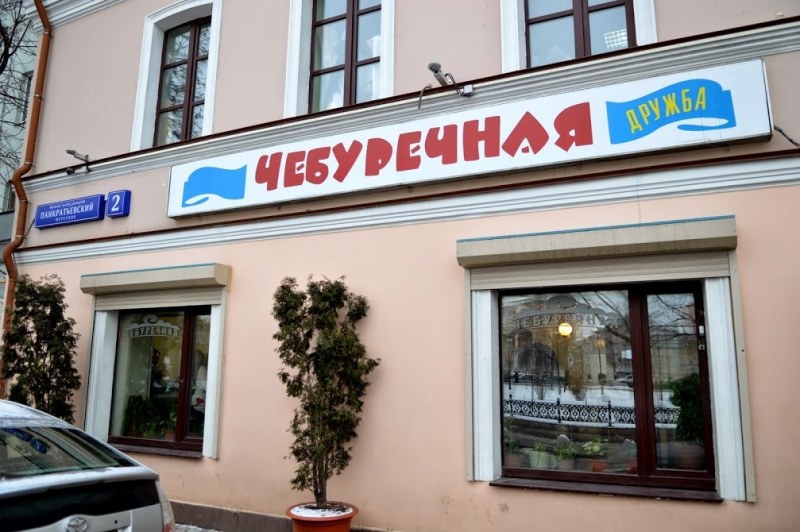 Another Soviet place in Moscow is...



6. Muzeon park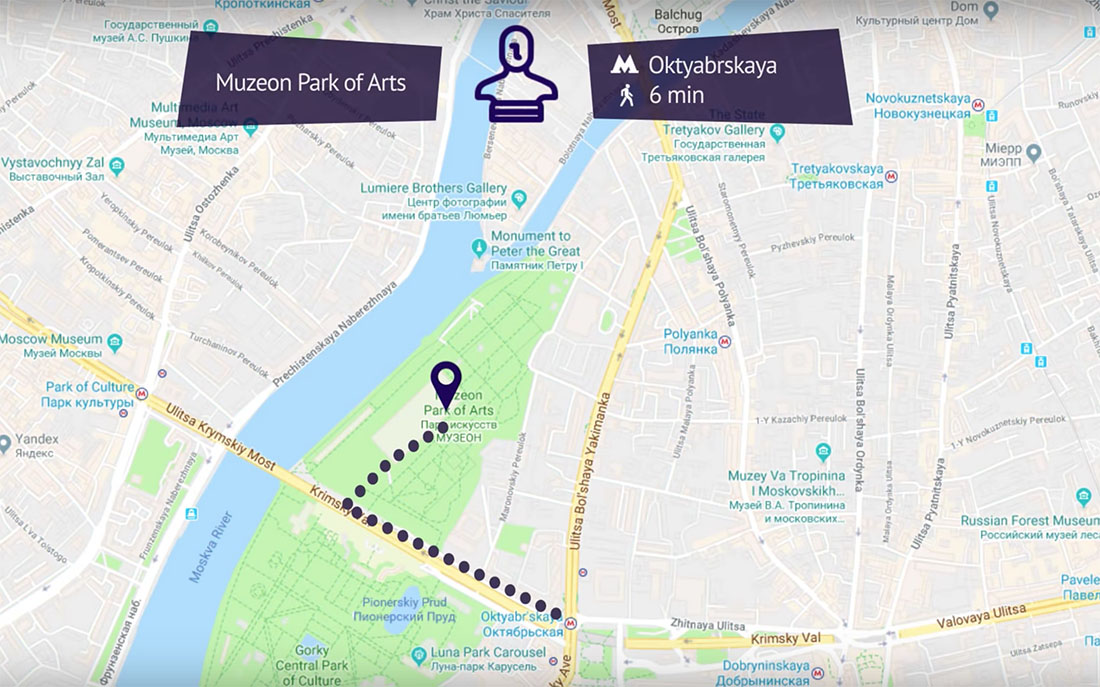 A park along the river next to the new building of the Tretyakov gallery and famous Gorky park. After the collapse of the Soviet Union the place was filled with Soviet monuments which used to stand here and there in the city: all these Lenins, Stalins, Brezhnevs etc. One of the strangest places to take selfies at. Also check out the monument to Dzerzhinsky, the founder of notorious KGB which was one of the first monuments to be thrown down in 1991 and remained a symbol of the end of the Soviet era. The pedestal of the monument was painted because in 1991 it was all covered with swear words.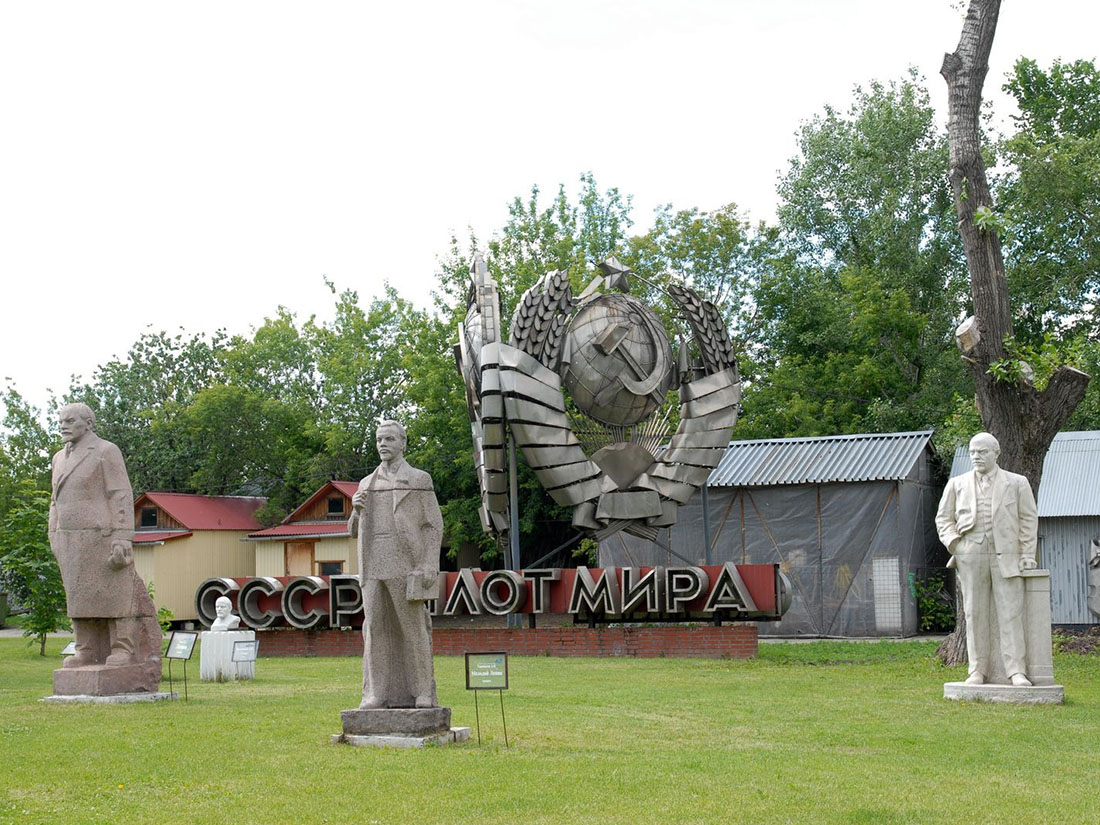 Wanna see the ordinary life of Moscow dwellers? Just take a trip around...



7. Moscow Central Circle line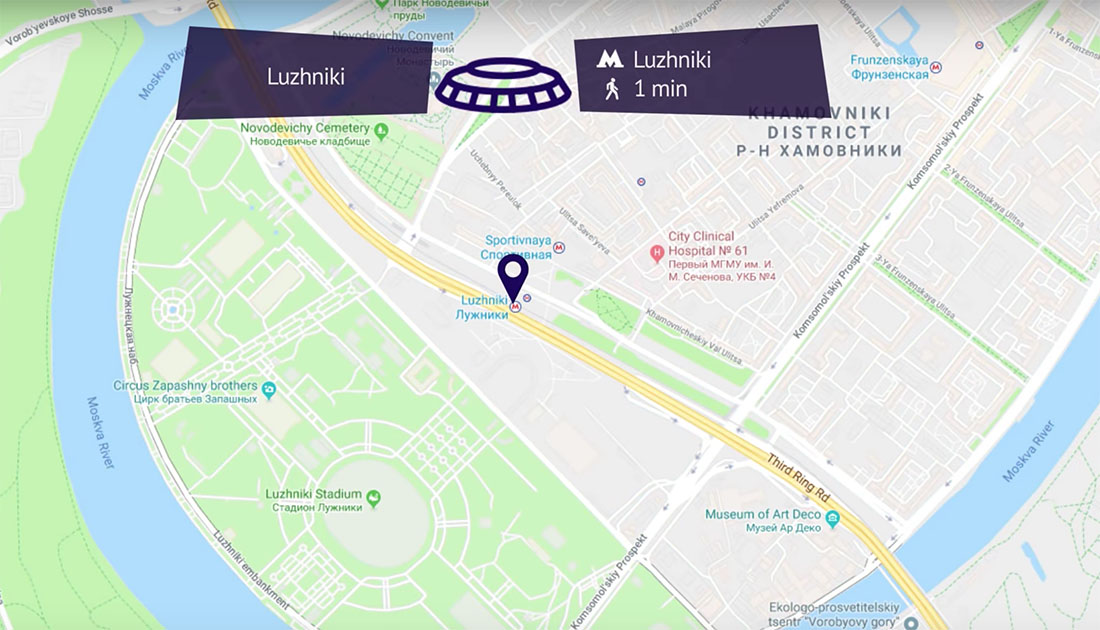 One of the stations is just next to the Luzhniki stadium. The whole trip around the MCC will take you about 1,5 hours (54 km) and you will see everything from huge industrial areas to ordinary dwelling districts and the whole day-to-day life of the city. By the way, you will pass Izmailovo Kremlin which is new, but there's a good market of souvenirs cheaper than in the very center.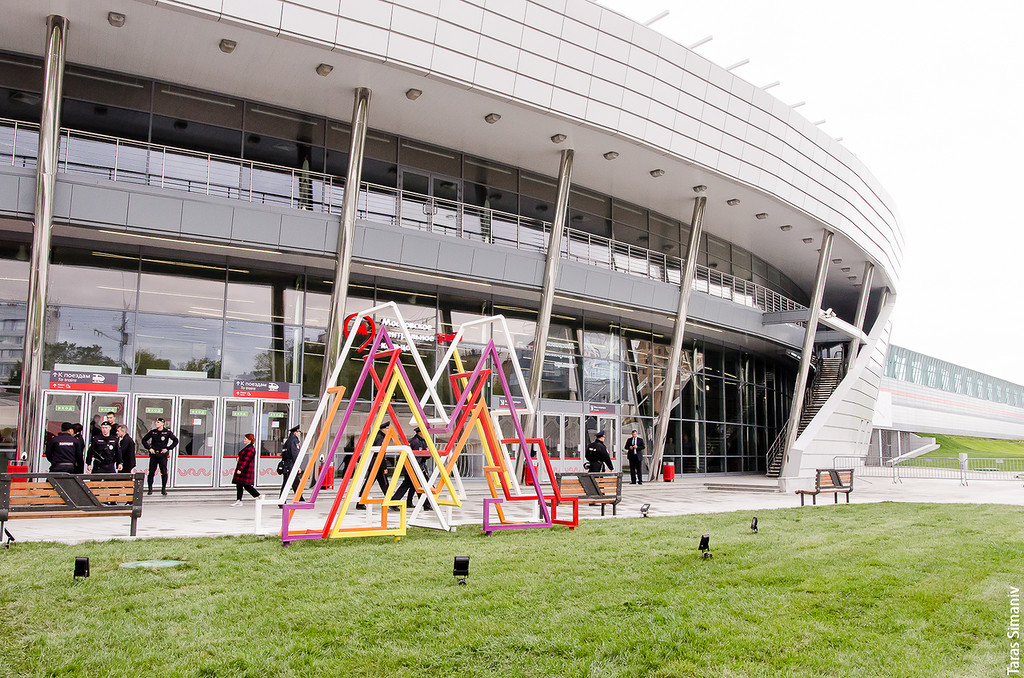 Wanna get more into Moscow's secrets? Just visit...



8. Bunker-42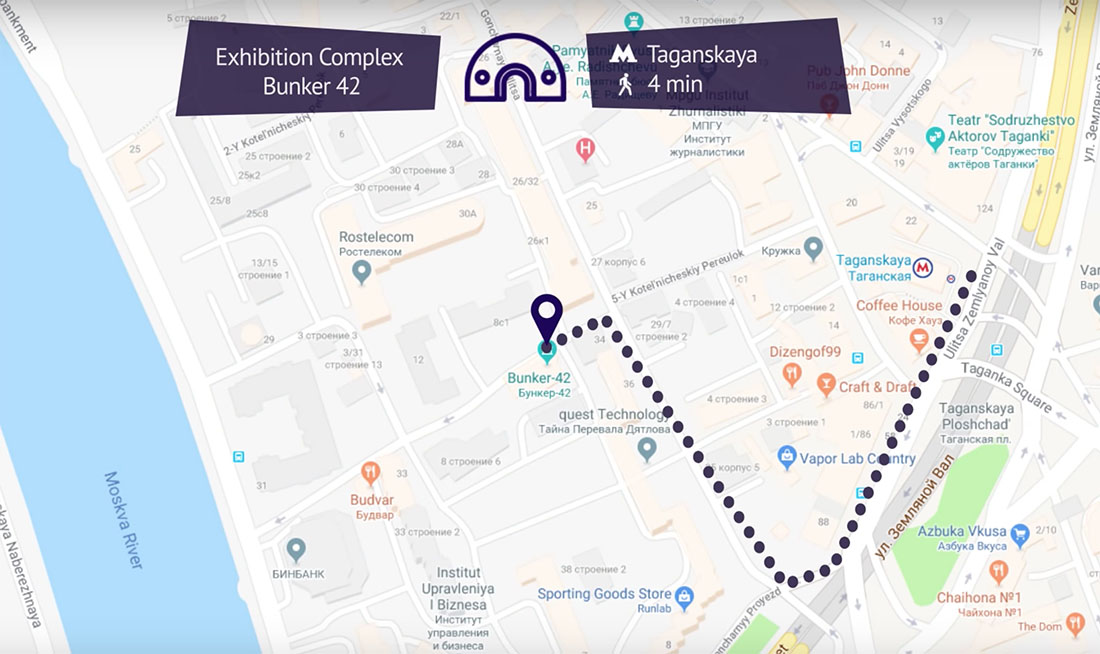 Located on the Taganskaya square, it is a former top secret facility and a command post. It was declassified only by the end of 1990s and was remade into a Cold War Museum. Before that even locals living in this area had no idea that there was such a huge facility under their district. Of course, it is no longer a military facility, but the walls remember it all and still can withstand a nuclear blast.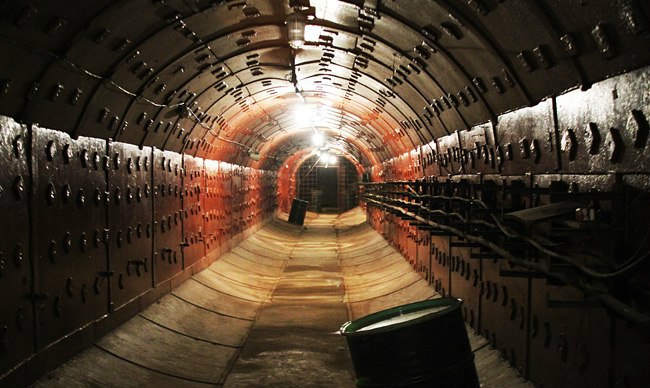 Hungry? Just go to...



9. Danilovsky marketplace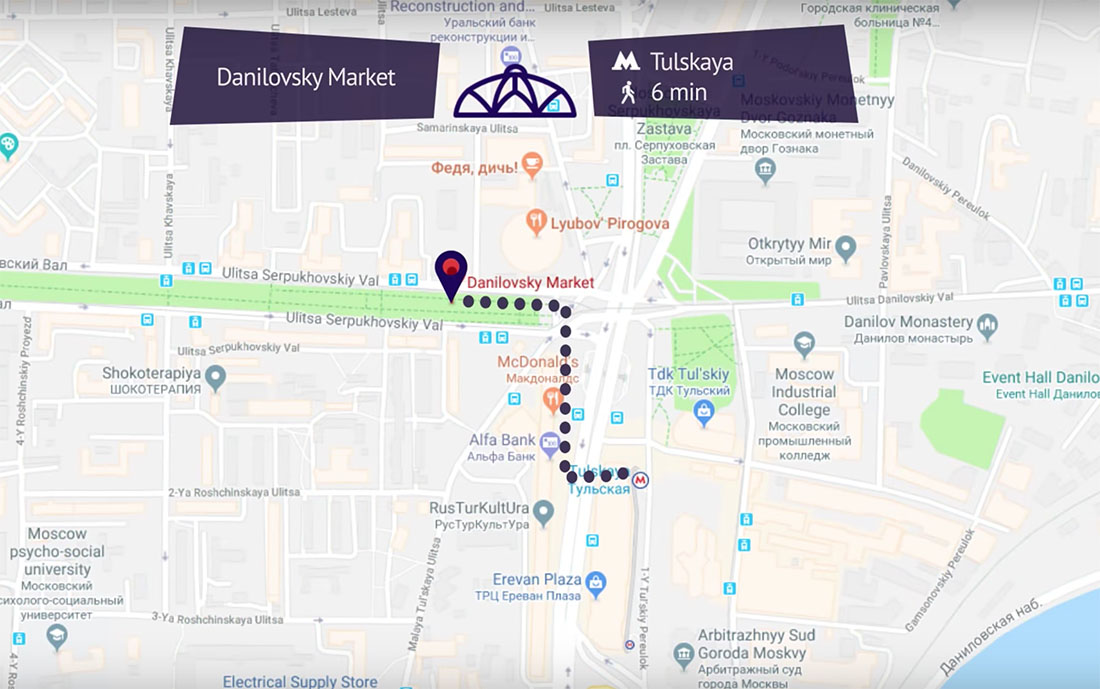 The former Soviet marketplace which looked very poor but was recently remade into a hipster farmer organic gourmet (etc) place with all food and food court everybody from meat-lovers to vegetarians will adore. The area around the market itself is rather interesting with the old Donskoy monastery founded in medieval times and Shukhov radio tower from 1920s, both national heritage sites.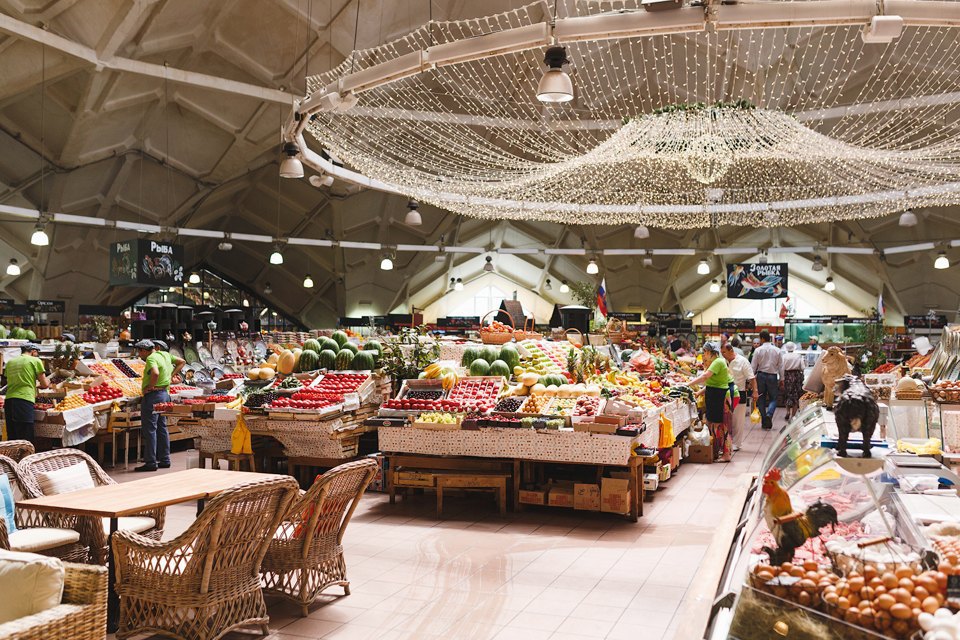 Wanna have a drink after a big game? Go directly to...



10. Maroseika and Pokrovka drinking streets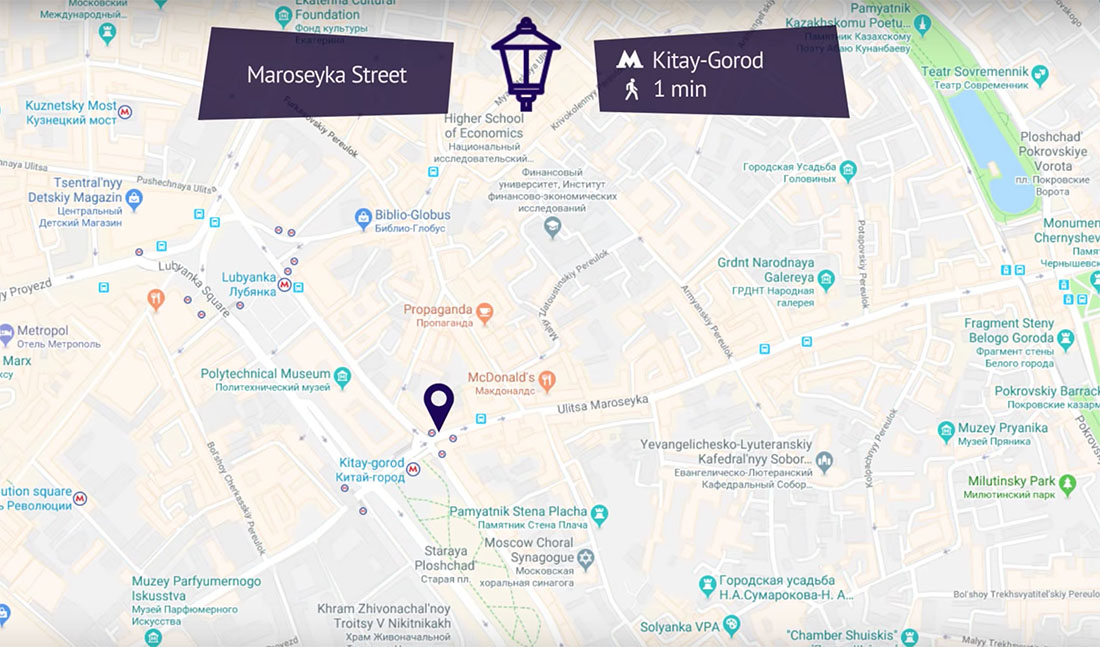 Located next to the Kitai-Gorod metro station, every door here is a bar (although not every house). The street starts with Maroseika and then continues with Pokrovka which for centuries was called a "drinking about" street. It is a must-see street, and the best place to feel the local spirit, taste local beers and spirits, spend the whole night and then return there again.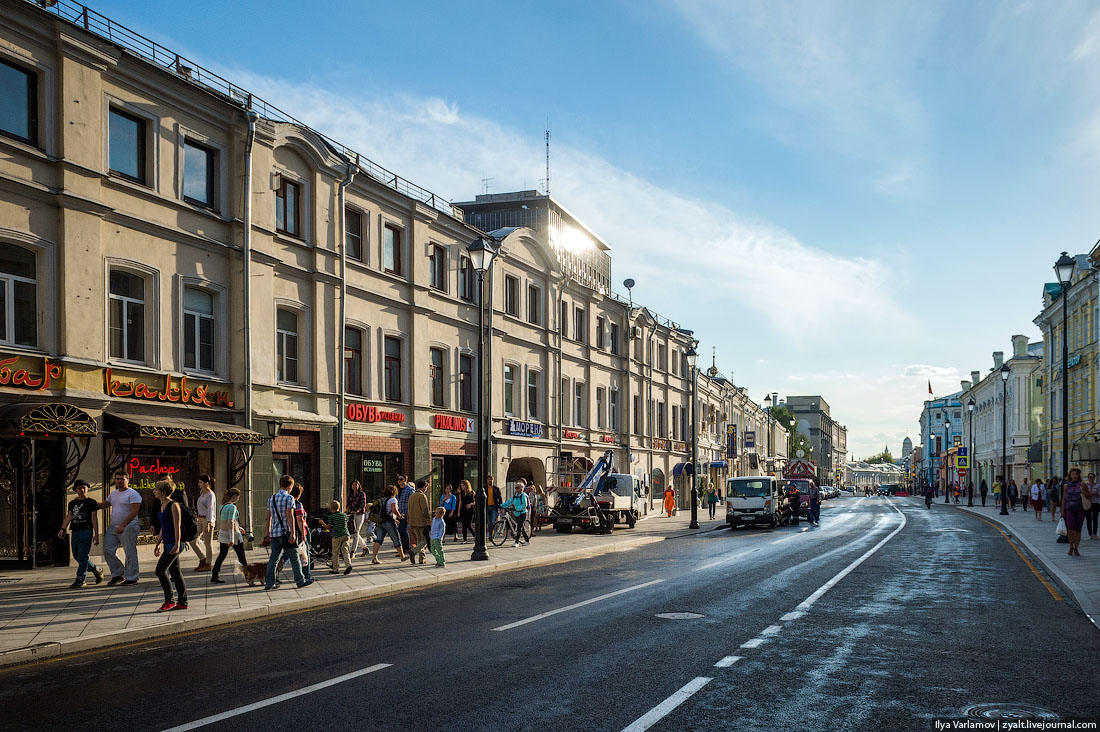 So enjoy Moscow!

And thanks to Alexander Usoltsev for helping to make this ultimate guide to the city. Also check out his website.