Толпы людей с флагами Кубы вышли на улицы Майами, чтобы выразить свое ликование в связи с кончиной лидера кубинской революции Фиделя Кастро, пишет The Hollywood Reporter. В основном это представители кубинской диаспоры, которые в свое время бежали из Кубы.

Ежегодно тысячи кубинцев бегут с "Острова свободы" в США. Бегут, как сирийские и ливийские беженцы от войны. Береговая охрана США ловит по 500 человек в месяц. Добавьте к этому тех, кого настичь не удалось и кто растворяется среди своих родственников в Америке.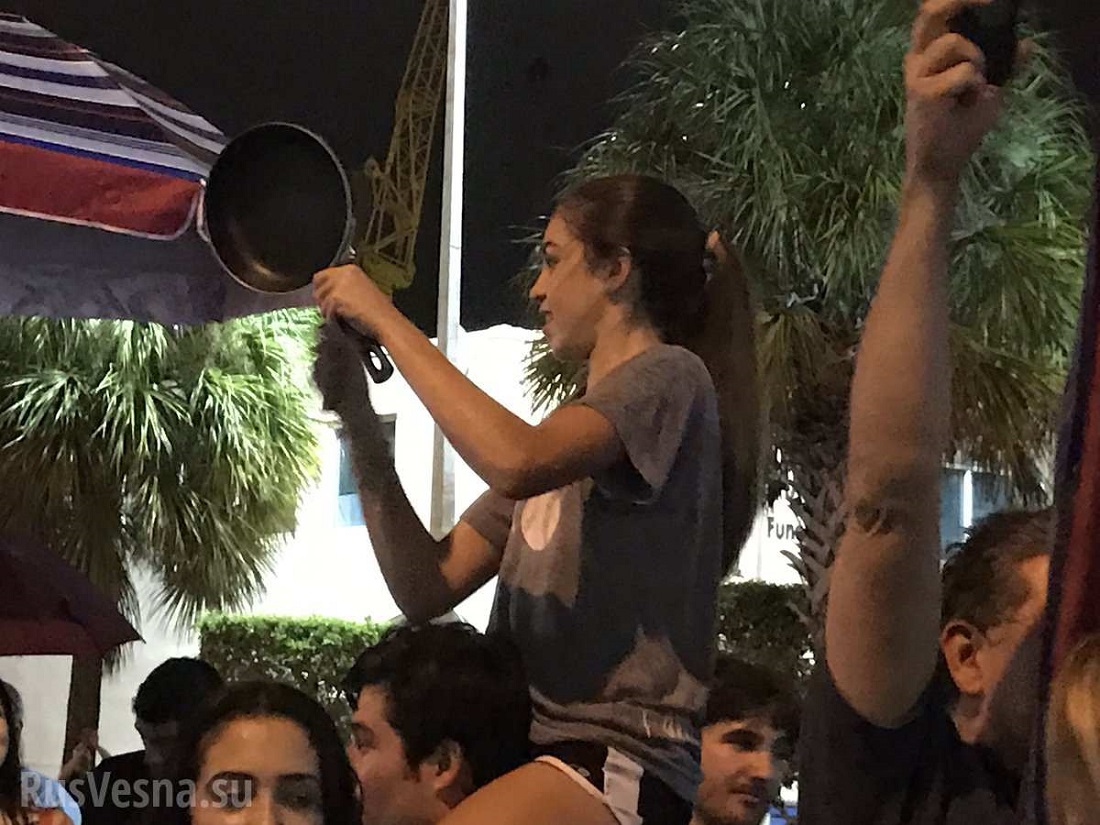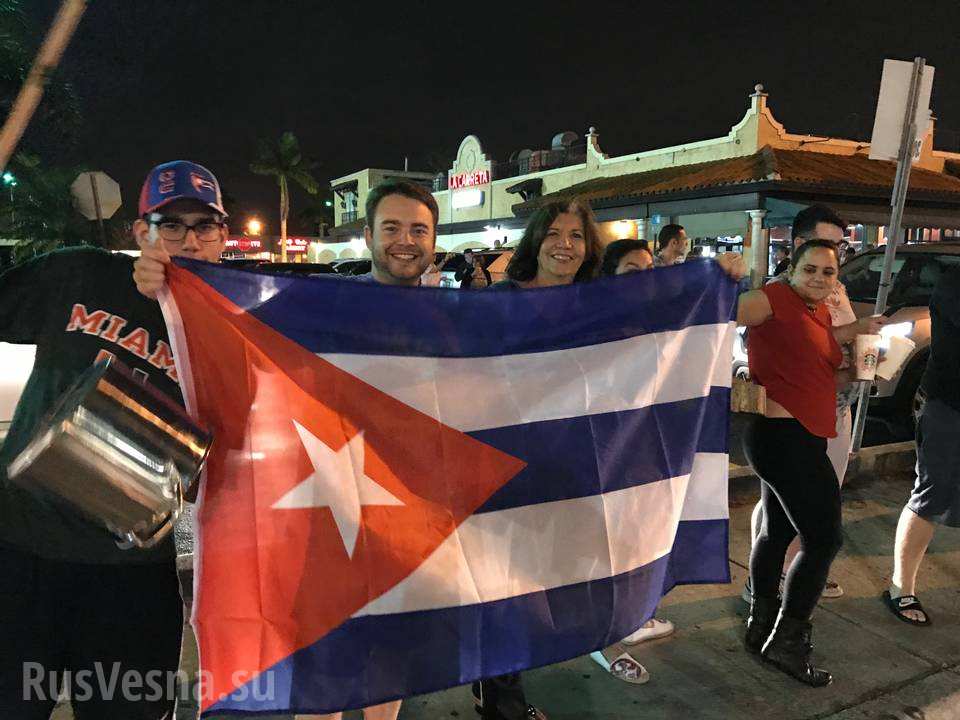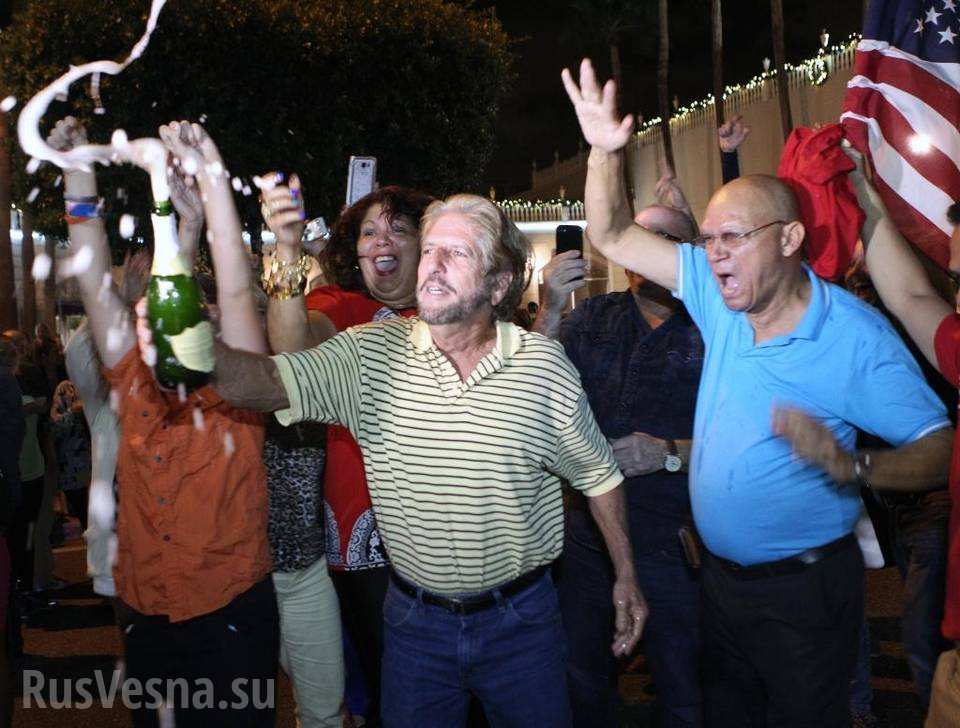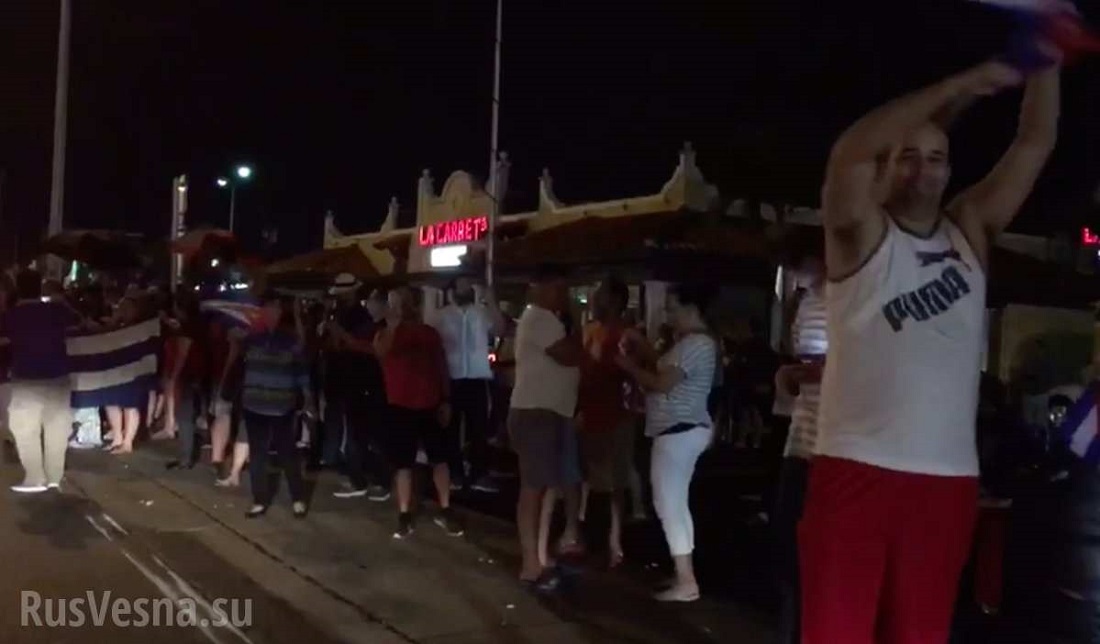 MORE: Cuban-Americans react with cheers, song, and dance as news spreads about Fidel Castro's death. @nbc6 pic.twitter.com/OSg70qdtfD

— Jamie Guirola (@jamieNBC6) 26 ноября 2016 г.
Cuban-Americans gather on the streets of #LittleHavana in the aftermath of the death of #FidelCastro. https://t.co/2VCsVjN4AB (L. Martinez) pic.twitter.com/9IXFFmFr37

— PIX11 News (@PIX11News) 26 ноября 2016 г.
Police have shut down the block in front of @VersaillesMiami as Little Havana celebrates #FidelCastro's death @MiamiHerald pic.twitter.com/9bw2o71Xmn

— Carlos Frías (@Carlos_Frias) 26 ноября 2016 г.