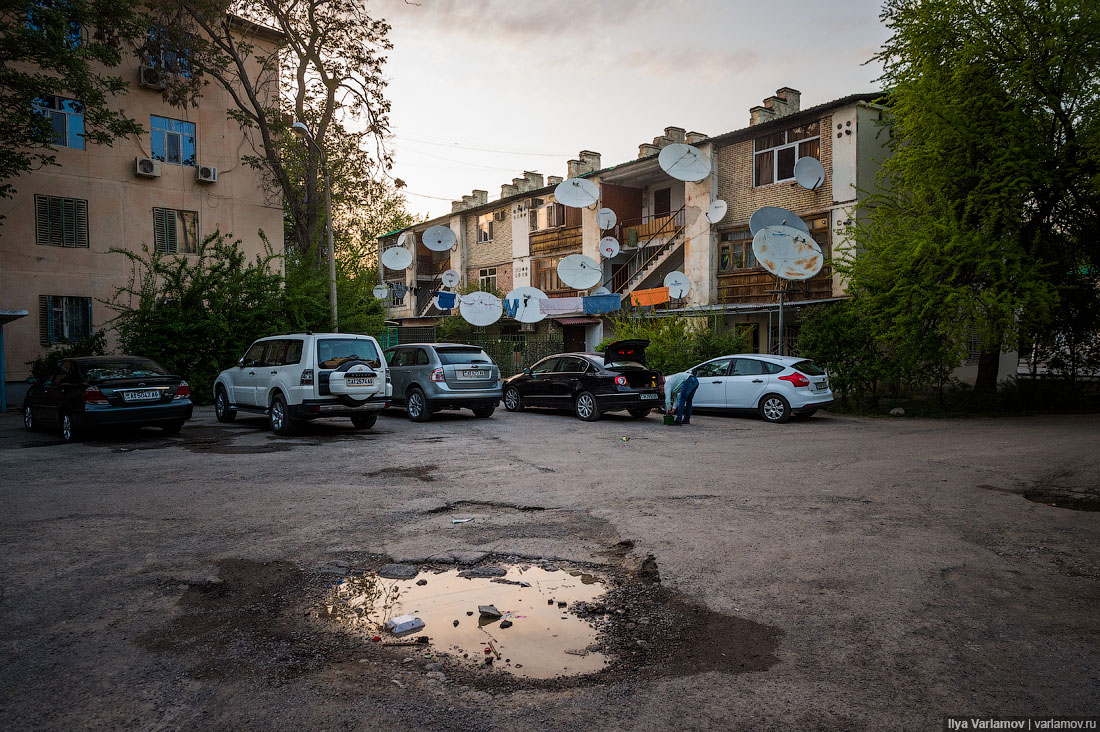 The dark side of the moonDo you know how to tell a high grade furniture apart from cheap knock-offs? Check the inverse side of a counter top, or a…
(
Далее...
)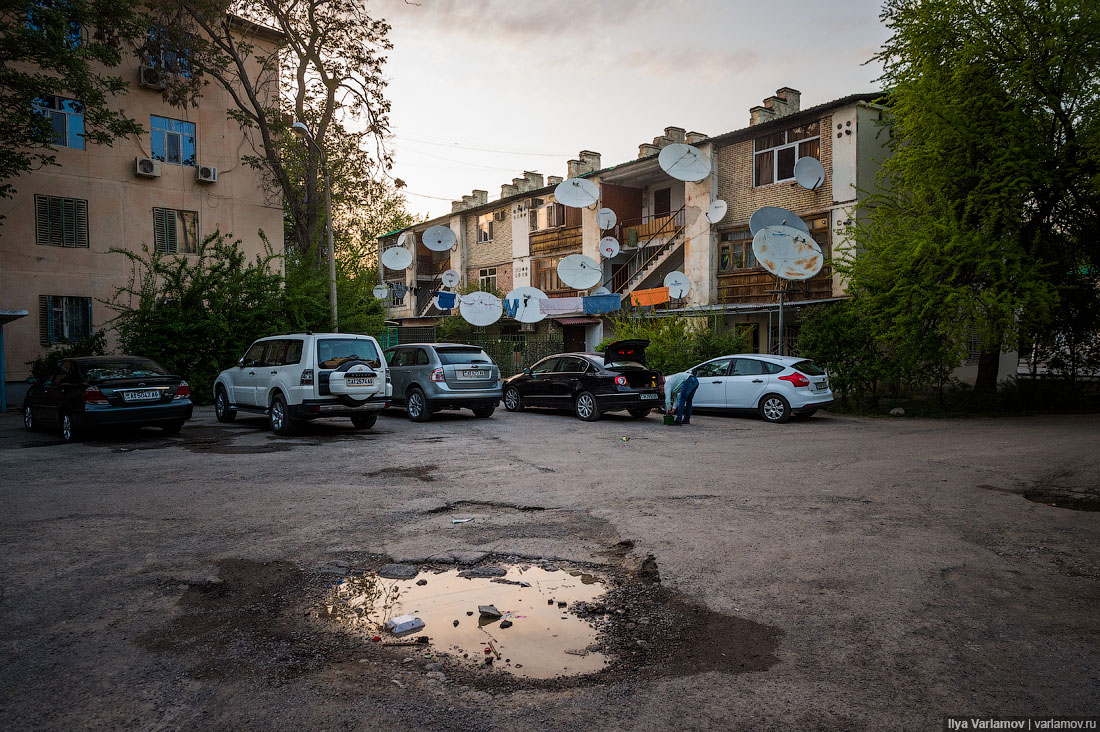 The dark side of the moon
Do you know how to tell a high grade furniture apart from cheap knock-offs? Check the inverse side of a counter top, or a chair's backrest, or the rear side of a closet. If the finish is just as polished as the front side, that is the hallmark of an excellent artisan. However, if the veneer isn't finished, the surface is poorly treated with nails sticking out here and there, then it's a poor grade furniture. A good artisan would not allow himself negligent craftsmanship, even if the shortcuts won't be immediately visible. Exactly the same reasoning applies to a city. Take a look at a backyard and it'll all become obvious. A good proprietor keeps things tidy.
To actually see the real city, you only have to turn off the main avenue, where the theater ends. In Turkmenistan that difference is omnipresent. Every city is divided into two zones: one, visible to the great leader of the Turkmen people Berdimuhamedow, and one escaping the gaze of his Holy Awesomeness. Turkmenistan is a bit like a crappy housewife, who sweeps the floor underneath the rug before the guests arrive.
If you take it easy and let the Turkmen show you, say, Ashgabat, you'll see huge palaces of white marble, golden statues, fountains and parks. The only thing which might confuse you is the complete absence of people on the streets, but it'll be attributed to being at work or at school. You'll take home awesome pics of a neat white city which you'd be thrilled to show to your buddies.
Ashgabat and other Turkmen cities today are built in such a way so as to inspire awe from a window of a passing car or a tourist bus. The country created an entire show industry to that effect. Let's have a look at the flip side of this Turkmen marvel.
(
Читать дальше...
Свернуть
)